Customer Stations
You will also need one or more customer stations. These are made up of three things:
(required) an Android tablet computer
(optional) a secure stand for the tablet
(optional) a physical keyboard
Tablet Computer
You can use any 10 inch Android 4.4 or later tablet that you may already have to get started
If you'd like to buy new equipment, we offer two options:
An unbranded tablet for £70 + VAT

These budget tablets are quite capable of running the kiosk software

For making the very best impression, a Samsung Tab E ( SM-T560 ) for £130 + VAT

These tablets are still reasonable priced and have better quality screens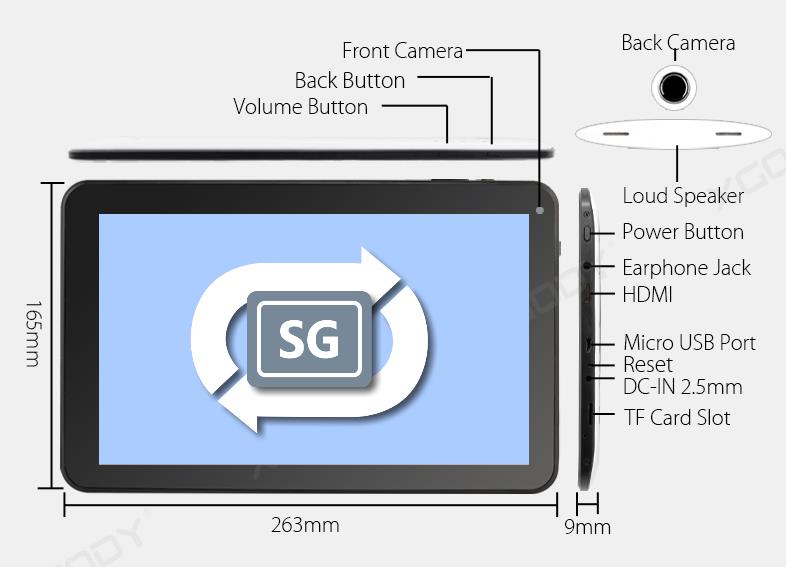 Secure Stand
Brateck make good secure tablet stands. Here are two options:
"Industrial" style for £50 + VAT

Enclosed "Professional" style for £80 + VAT
Physical Keyboard
Physical keyboards are optional, but help speed up the sign in process
Unbranded tablets usually have a separate charging port as well as a USB port, so you can use a standard mini wired USB keyboard with them.

We can supply these for £20 + VAT

The Samsung Tab E and most other branded tablets only have one USB port that will be used for constant charging, so you will need a wireless bluetooth keyboard with them.

We can supply these for £50 + VAT
Order
Please contact us if you'd like some advice - we'd be happy to help.
If you're ready to order, please send us an email and we'll get things moving.